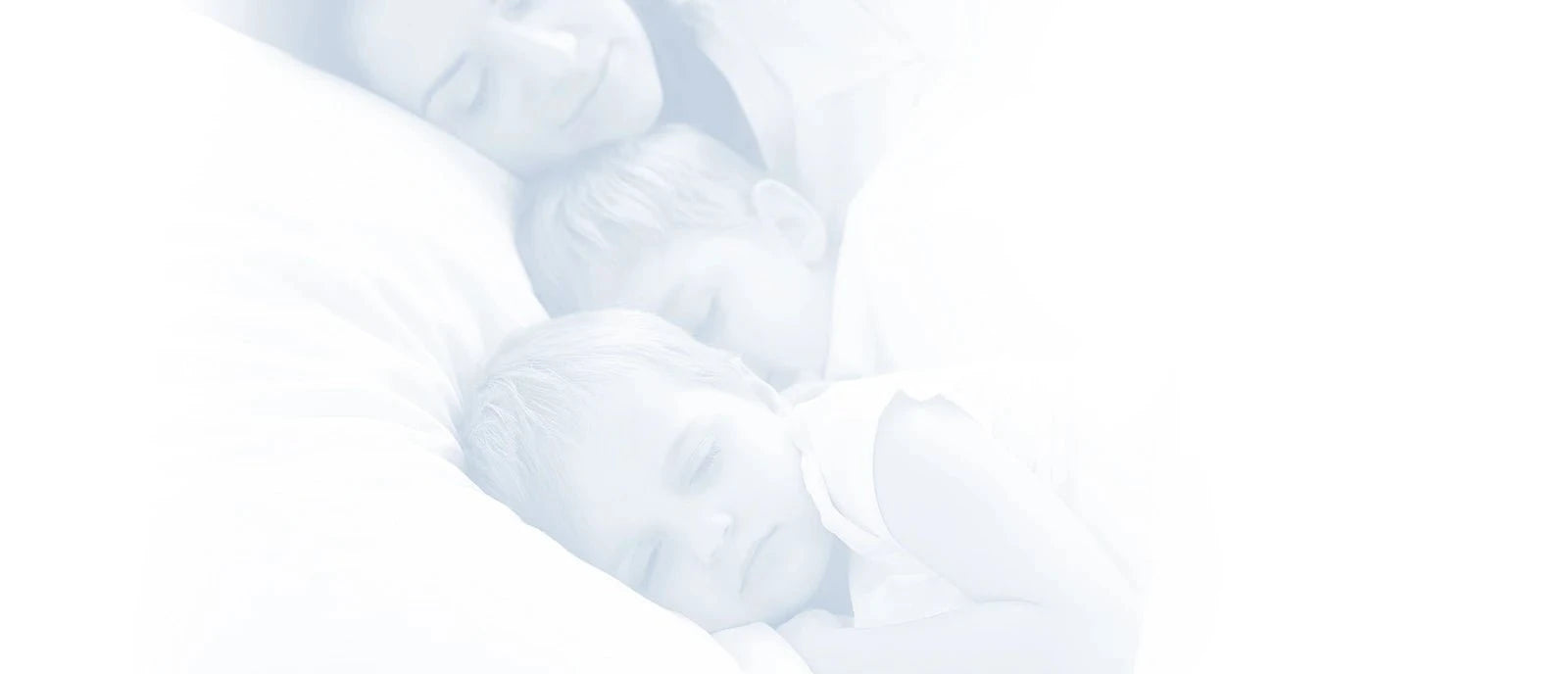 Say Goodbye to Sleepless Nights
Bed Scrunchie is America's Favorite Bed Sheet Holder 🇺🇸
Fits all beds — even non-standard sizes!
No Lifting — attaches to the sheets first
Convert any sheet into a fitted one!
Tough on hold, soft on fabric.
BUNDLE & SAVE NOW
100-Night Sleep Tight Guarantee • Lifetime Warranty
AS FEATURED IN
We Know How to Solve a Sheety Problem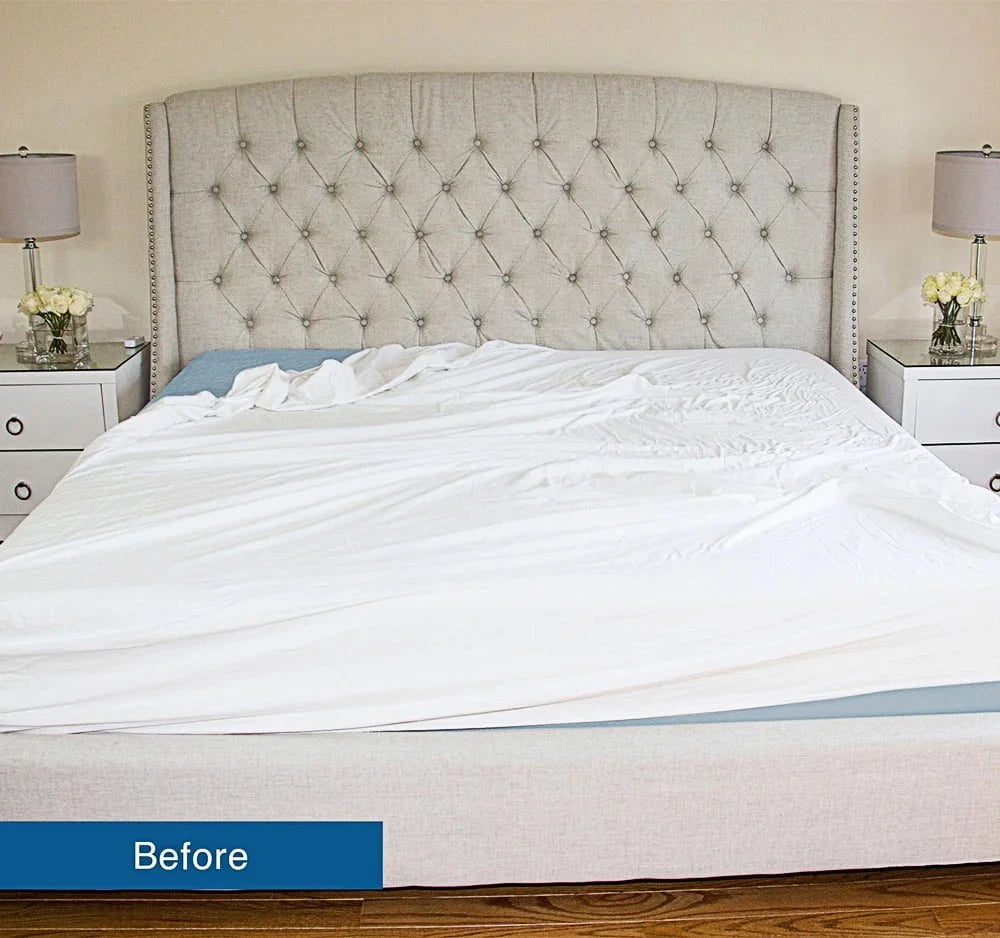 With Bed Scrunchie
Uninterrupted sleep, all night!

Works with any sheets on ANY bed

Tight, crisp sheets to sink into at night

Making the bed has never been easier
Keep sheets in place all night
Without Bed Scrunchie
Struggling to find the perfect sheets for your bed
Wrinkled, uncomfortable bed sheets
Making & re-making the bed...again
Sheets that slide off the corners
Gifts For Everyone On Your List
Join 500,000+ Happy Sleepers
★★★★★

I UNDERESTIMATED HOW WELL THIS WOULD WORK

I've tried lots of products for this purpose that just weren't effective. Bed Scrunchie works! And very well made! It's worth every penny. I love my bed Scrunchie!

Barbara S.

Brooklyn, NY
★★★★★

I'M A REALLY ROUGH SLEEPER

Add customer revieThis thing is amazing!! I'm a really rough sleeper and I've had my scrunchie on 3 days to make sure before I left this review. It is 100% worth it! Try it!ws and testimonials to showcase your store's happy customers.

Cheryl G.

Los Angeles, CA
★★★★★

HOLY SHEET! WHAT A RELIEF!

I have used various elastic suspenders and had basically given up as I figured my foam mattress was the culprit. Then I found this product. I didn't mention it to my wife - and asked a few nights later if she'd noticed anything about the base fitted sheet and she said YES! WHAT DID YOU DO?! I consider that a win!

Chris R.

Chicago, IL
★★★★★

SO EASY!

So easy! Just finished putting the sheet on my queen bed - by myself! Looks amazing - not a wrinkle. Can't wait to sleep 😁.

Emily H.

Houston, TX
★★★★★

INGENOUS

Trying to use a memory foam mattress toper on an 8 inch mattress in a guest room caused constant struggles with keeping the fitted sheet in place. This solved that problem! Ingenious

Lenny F.

Hallandale Beach, FL
The
Struggle

Snuggle Is Real
"And it seems to work 👍."
"It's absolutely life-changing."
Frequently Asked Questions
No, you do not. The Bed Scrunchie attaches to your bed sheets first, then you place the sheets on your mattress as you normally would. No broken nails, and no aching back.
10 minutes the first time only as you have to attach the clips to the band. 5 minutes each time after. Once attached the Bed Scrunchie will save you time each and every day as you don't have to tuck your sheets until you are ready to wash them.
Bed Scrunchie costs more than other products because of its high-quality materials and construction, this is backed by our lifetime warranty!

The Bed scrunchie gives you precise tension control with high-quality elastic and reinforced parachute cord.We rigorously tested and engineered the Bed scrunchie to solve an assortment of bedding problems not just with your bed sheets.

Below are the main benefits of the Bed scrunchie, which makes it very different from any other competing product.

-No mattress lifting required. Attaches to the bedsheet first
-Clips will not damage your sheets 
-works with all bed sheets, mattress toppers, mattress protectors, duvet covers, even your couch cushions.
-Converts flat sheets into fitted sheets 
-Extends fitted sheets an additional 4"
-One size fits ALL beds (adjustable, too!) 
-Lifetime Warranty
Bed Scrunchie works with any type of sheets.
The Bed Scrunchie will provide sustainability, as a majority of bedsheets are thrown away simply because of worn out elastic. Having the Bed Scrunchie on will keep your bedsheets feeling tight, crisp and clean for longer. This will result in washing your bedsheets less and enjoying the more prolonging the life of the fitted sheet by having an additional a lasting elastic support.
Yes! Bed Scrunchie was carefully designed to work perfectly for flat or top sheets (mattress covers, too!).
Bed Scrunchie works with any type of bed including: Twin, Twin XL, Full, Queen, King, & California King, as well as home beds, hospital beds, bunk beds, water beds. Inclining beds, and more!
You can do this by using the scrunchie without the clips and extending the scrunchie around the perimeter of your mattress, then tuck in your duvet and blanket
100-Night Sleep Tight Guarantee 🌙
We guarantee your bed sheets will be tight and wrinkle free. Don't just take our word for it; try Bed Scrunchie on your own bed for 100 nights and love it or your money back.
A Better Way
"After experiencing countless nights of frustration, twisting and turning, and wrestling with fitted sheets that wouldn't stay on, We knew there had to be a better way. Unfortunately, every solution on the market that looked as if it would work failed to deliver. "I got fed up with it, and so finally I decided to do something about it."
- Jack Nekhala - Inventor of the Bed Scrunchie
Sheets Tight, Sleep Right!
Experience the ultimate comfort and convenience with Bed Scrunchie. Say goodbye to messy, untucked sheets and hello to a blissful night's sleep. Transform any sheet into a fitted one effortlessly. Embrace the perfect balance of strength and softness, keeping your sheets securely in place. Elevate your sleep experience with Bed Scrunchie today!